For this blog I've decided to talk about topcoats. In particular my current go to... General Finishes. Many of you have asked questions on DM so I thought I'd put all I know on a blog dedicated to the stuff…
I have included links (where relevant) to where you can buy the supplies from too. Please note: this blog contains some affiliate links, meaning I may earn a small commission if you decide to make a purchase using the links I have provided () - you can read more about what this actually means at the end of this blog.
So you've spent what feels like years painting your piece and it looks spot on! Absolutely flawless! BUT you want to be 100% sure it stays that way... Cue top coat.
I won't lie. I used to dread applying varnish to my projects. Not because there's anything wrong with the product but because I would stress that I'll mess it up and spoil the finish I had spent so long perfecting. 

General Finishes High-Performance topcoat ( to get yours) is a water-based polyurethane topcoat which helps protect painted and wooden projects. 
It comes in various "sheen" levels. My personal favourite is "flat" for painted surfaces. It gives the piece a subtle sheen whilst providing oodles of protection from daily life and mishaps. 
When using on stripped/bare wood I opt for "satin" - I just think wood grain looks much nicer with a higher sheen finish. Generally speaking the "shinier" the varnish/topcoat the more hard-wearing it'll be (i.e. gloss and satin varnishes will always be more hard-wearing than matte finishes).
I use General Finishes on any piece of furniture which will get a lot of 'wear and tear' (think drawers, table tops, etc). It's also great on wood making it a really versatile product.

To achieve a flawless finish with General Finishes High-Performance Topcoat here is what I use:
Optional:
Poly Jen brush/applicator (click here to get yours)

When applying General finishes I do so using three methods:
Staalmeester microfibre roller
Poly Jen foam brush
Wash brushes
Roller
For large flat surfaces, I don't faff about with brushes. Out comes my trusty Staalmeester rollers (grab yours by ). In many ways, I treat the varnish no different to I do when rolling paint.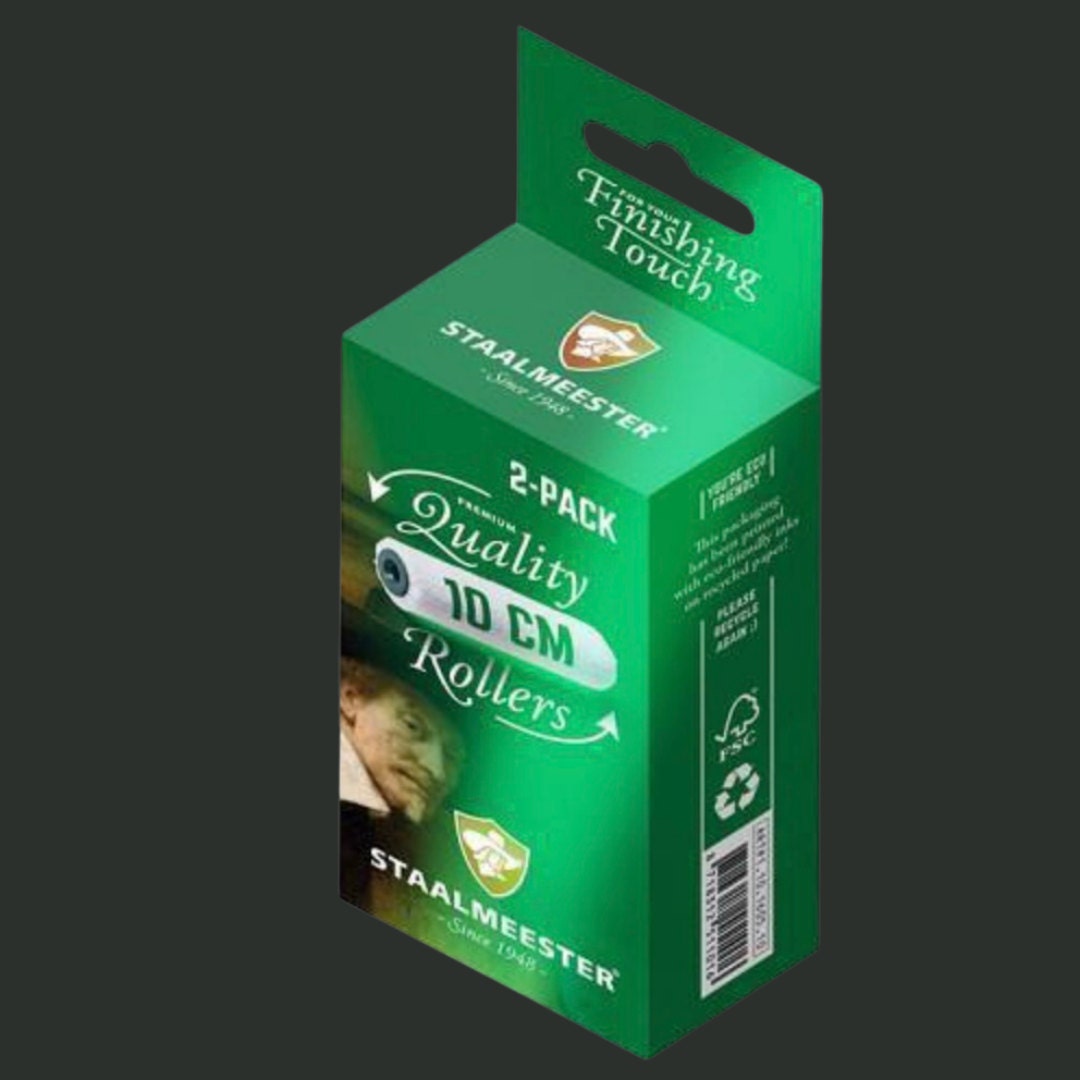 Make sure your roller is loaded well and get it on. Like with paint, you want to commit to the process and not 'faff and fiddle'. For good protection and coverage, you'll need a minimum of three coats so don't stress if you've not quite achieved 100% coverage on your first coat. You can fix that with the next.
Allow for a small overlap between each "pass" (roll of the roller). When wet it looks really noticeable and you might stress about how noticeable the overlaps are. "KEEP CALM AND CARRY ON" 💪🏼 this stuff levels out just lovely. Trust me you won't be able to see the "lines" when it dries.
After a minimum of two hours grab an ultra or super fine flexible sanding pad (you can order them by clicking here) and give the surface a "light sand" (if you're not sure what I mean by that check out my first blog by clicking here). Dust down and repeat the process again.
Here are some clips for those of you who's rather see this kind of thing in real life.
Being a water-based product clean-up is super easy and straightforward. I pop my rollers in the washing machine after a quick rinse under the tap 😉
Poly Jen brushes
These foam brush applicators are the bee's knees. You could use them for paint if you wanted to. I use mine to apply varnishes and topcoats to my painted and decoupaged pieces.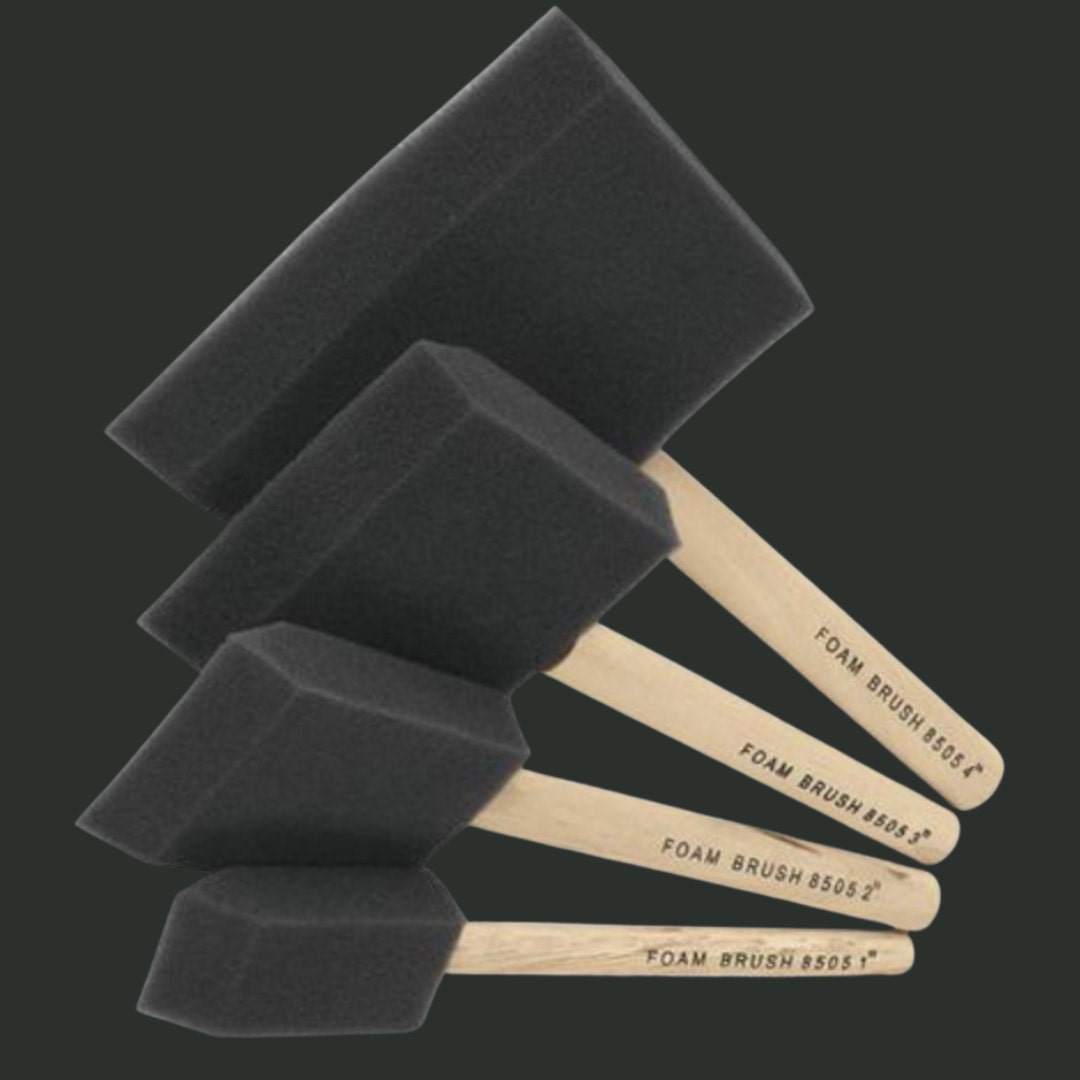 They come in four different sizes. Whenever I order them I order one in each size because they're super handy and relatively inexpensive. Simply decant your general finishes into a container. Dip, wipe off the excess and apply to your project. Like when rolling be sure to overlap each pass slightly and end each 'pass' in the same direction so your finish is nice and uniform.
Brushes
I use smaller brushes for the more fiddly and intricate areas. Take care to apply the product thinly and evenly to avoid pooling. 
How durable is this stuff? 
In a word "very"... Need proof - this says it all...

Wear the right colour clothes - if I'm putting a top coat on a light colour then I make sure I'm wearing a light colour and vice versa for dark colours. Why? Fibres from clothes can (and do) decide to land on your varnish when wet - a speck of black fluff landing on a white painted piece with wet varnish on top will show - don't ask how I know 🥴 
As someone (cursed) with male pattern baldness 😂 God only knows how/why, but some of the few hairs I have left on my head still manage to fall into the wet varnish 🙄 if you're blessed with luscious locks tie it up (or in my case I wear a cap 🧢)
Mix WELL - like with many paints a lot of stuff goes into this product and over time they can separate. James Bond may like his drinks "shaken, not stirred" but topcoats don't! shake your tin (or any varnish for that matter). All you will do is create lots of air bubbles which will be a pain. Just give a really good stir 🥄 
Don't ignore them "milky" patches. This stuff needs to be applied thinly - your paint finish should look wet as you apply. If it's looking milky or white you've got way too much product on. If you've applied too much or it's allowed to gather, pool and dry you'll have milky patches of thick topcoat - not good! It's much easier to notice when this is happening over darker colours, so just be extra vigilant when applying over lighter colours 🧐
Want the strength of a satin varnish but not the sheen that comes with it? Consider applying a couple of thin coats of satin and then apply flat on top of that once dried.

This piece is now fully top coated and should stay looking 'good as new' for much, much longer!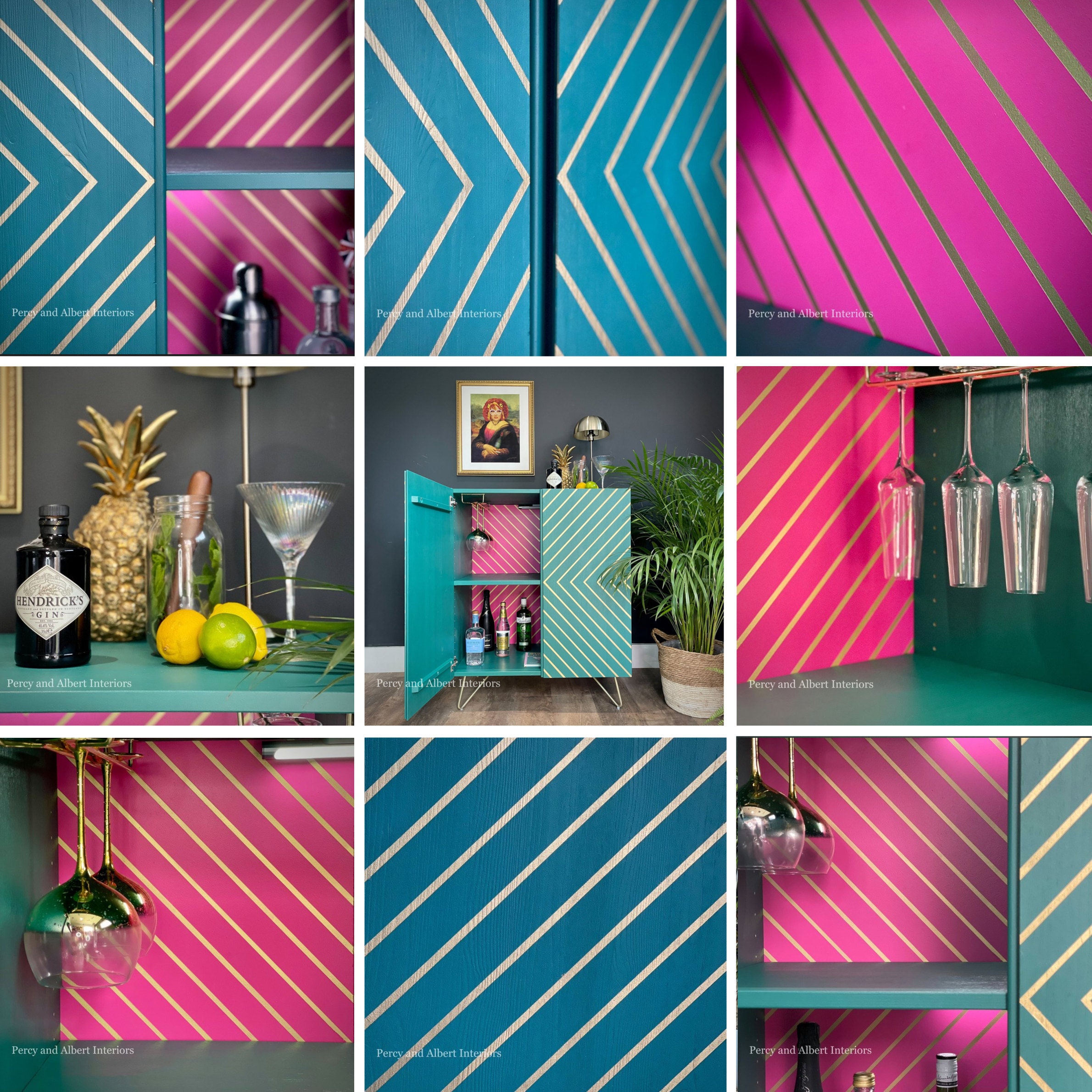 I hope this has helped some of you! Do let me know in the comments below or send me a message on Instagram (click here) or Facebook (click here).
Feeling inspired to tackle your next project and need supplies? If so, visit Shabby Nook where you can find a wide range of paints, sundries and General Finishes (of course!) for your projects - to take look! It's where I get my supplies from!
I hope you have found this blog informative. Please do share it with friends whom you think may find it useful too. If you buy any of the products mentioned or use the suggestions to create a piece don't forget to tag Percy and Albert so we can swoon over your creation and share it with our followers. You can find us on Facebook (click here, Instagram (click here and Pinterest.
Further information on General Finishes can be found by clicking here.
Until next time...
Paul
Percy and Albert Interiors

Shabby Nook Associate (affiliate)
My blogs and social media posts may include relevant affiliate links all of which we do our best to clearly mark as such. As a Shabby Nook Associate, I may earn from qualifying purchases (which means that if you click on my links and make a purchase, I may receive a small commission). This result in any additional cost to you, and the affiliate money I earn goes towards paying the fees to keep my website (and blogs!) up and running – thanks for your support! All linked items are ones that I genuinely use on Percy & Albert Interior creations and personally rate.